AT SYRACUSE UNIVERSITY
Friday, Nov 5, 2021

Virtual Sessions:
Keynote Lecture: 10:00 a.m. to 11:00 a.m.
Rapid-Fire Student Presentations: 11:30 a.m. to 12:45p.m.
In Person Sessions:
Life Sciences Complex Atrium
Poster Presentation with refreshments: 2:00 to 3:30 p.m.
Awards & Prizes Presentation: 3:30 p.m. to 4:00 p.m.
2021 Stevenson Biomaterials Lecturer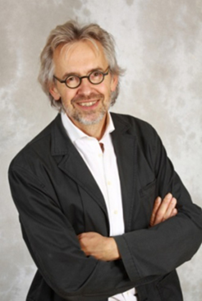 Henk J. Busscher
Professor-Head of Department of Biomedical Engineering, University of Groningen Netherlands
Director-owner of a consulting company: Scientific and Applied Surface Advice; Editor, Colloid and Surfaces B
Presentation
"Fulfilling the promises of biomaterials and nanotechnology for bacterial infection control"
Research Expertise
Biomaterial-associated infections:
– how they develop
– how to prevent
– how to evaluate preventive measures
Research Interests
Dr. Busscher's is one of the world leaders in biomaterials, especially biomaterial-associated infections, with more than 600 publications. His research interests include physico-chemistry interaction of biological components with materials and biofilms, prevention of biomaterial-associated infections through surface modification, as well as improved methods for diagnosis of biomaterial-associated infection. His group is also interested in studying development of pathogenic biofilms on biomaterial surfaces and influences of antibiotics and probiotics.
Bio
Henk J. Busscher obtained his MSc degree (1981) in Engineering, Physics and Materials Science (Faculty of Science and Mathematics) at the University of Groningen, The Netherlands, where he also obtained his PhD (1985) on streptococcal adhesion to surfaces within the Faculty of Dentistry, after which he moved to the Faculty of Medical Sciences.
In 2018, he obtained a lecture professorship at Nankai University, Tianjin, China. He became full professor (RUG) in 1998 with as a specialty biomaterials science to prevent and cure biomaterial-associated infections, owns a consulting company "Scientific and Applied Surface Advice" and is editor of "Colloids and Surfaces B: Biointerfaces". In 1995 he founded the Kolff Institute for Biomedical Engineering and Material Science at the University Medical Center Groningen, The Netherlands.
The Stevenson Biomaterials Lecture Series
The Stevenson Biomaterials Lecture Series was established in 2007 thanks to the generous support of the late Trustee's Ann McOmber Stevenson (Nursing '52) and Milton F. Stevenson III (Chemical Engineering '53).
Each semester, the series brings pioneering biomaterials researchers to the Syracuse University campus. Presenters are selected based on their leading roles in biomaterials research, and are asked to speak on their latest endeavors. In addition, Stevenson lecturers visit with faculty and students to exchange ideas, build bridges, and become familiar with the broad range of biomaterials activities at Syracuse University.