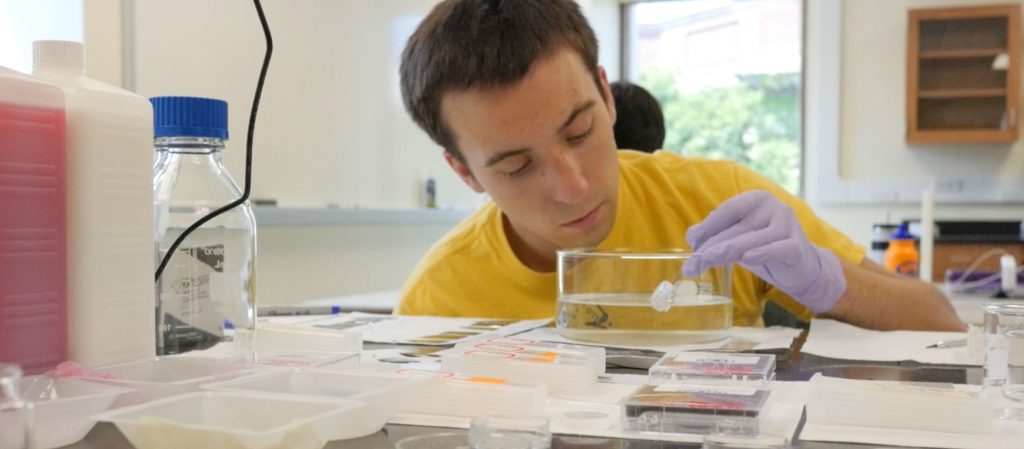 The BioInspired Institute was created to build on Syracuse University's world class expertise in complex biological systems and innovative materials by focusing resources and interdisciplinary collaboration in areas where we can be or quickly become an international leader. Our focus areas provide a roadmap for developing complementary expertise that will accelerate discovery, innovation, testing and commercialization of technologies that solve society's pressing problems.
Seed Grant Program
In support of its mission to promote such world-class, interdisciplinary research, the Institute created an intramural grant program in 2020 to enhance interdisciplinary collaborations with the goals of increasing its members' scholarly output and competitiveness for extramural funding. These awards were viewed as seed funding to build interdisciplinary teams and produce preliminary data toward writing competitive extramural funding proposals, especially center grant funding.
"We designed the program to advance the mission of the BioInspired Institute:  promoting world-class research," said Director Lisa Manning.  "Our goal is to jump-start exciting ideas that result from faculty collaborating across disciplines." Manning notes that the application was intentionally designed to be less time-consuming for the inaugural year, recognizing the challenges that many faculty faced as a result of the COVID-19 pandemic. "The proposals we received are really exciting.  Each has the potential to be leveraged into high-impact research programs," said Jay Henderson, associate director of BioInspired.
The awards of approximately $30,000 each have gone to six projects that started January 1, 2021: