A key part of our strategic plan is to maximize the societal impact of the Institute by translating research discoveries and communicating these results with the public. Thus, BioInspired faculty and trainees are active participants in bringing the excitement and wonder of science and engineering discoveries to the general public. Helping to build an engaged, scientifically-literate public fits with Syracuse University's mission to foster a richly diverse and inclusive community of learning and opportunity in the Central New York region. Our members participate in a variety of public outreach activities, including:
Demonstrations in K-12 classrooms in local schools
On-campus demonstrations
Summer STEM camps
Research experiences for teachers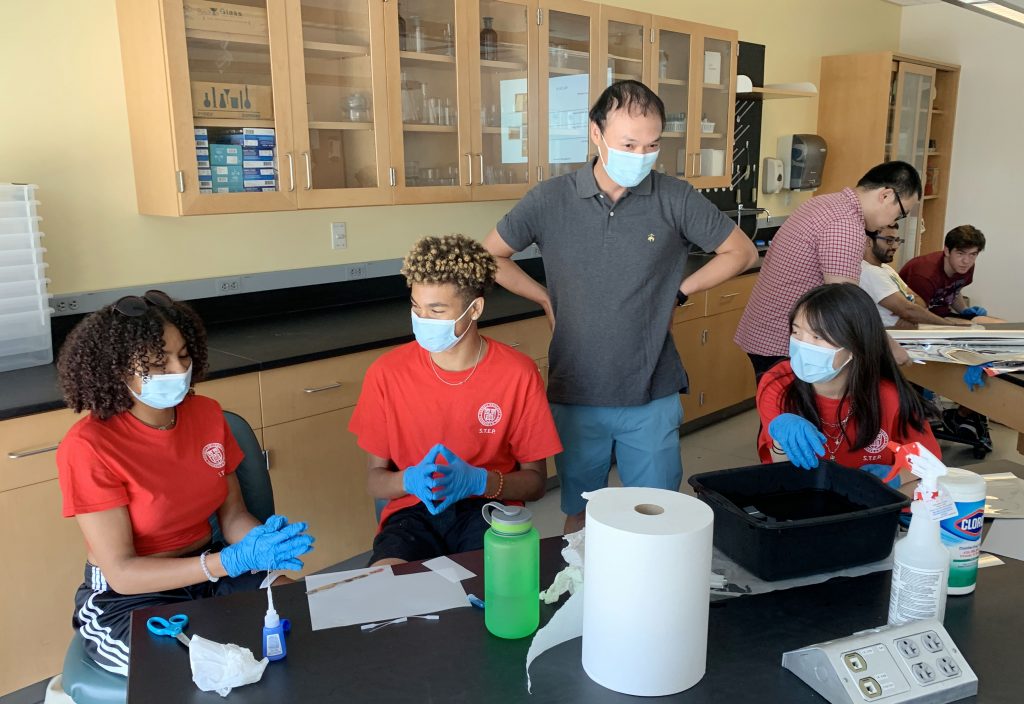 Public Webinars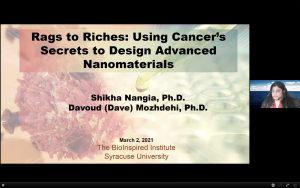 The members of the BioInspired Institute perform research that is both relevant to current events and accessible to the general public. Public events such as lectures, panel discussions, and science explainers is a great way to engage new audiences and educate them about the mission and accomplishments of BioInspired and Syracuse University.
During the COVID pandemic, we have started a virtual public webinar series to raise awareness of and drive participation in virtual science events among current and new audiences. These events build engagement with:
Syracuse University faculty, staff, and students and their parents
Alumni and Friends
Community Partners
The science-interested general public
See our Public Webinars page for all of BioInspired's events.